If you have some interesting or pretty or funny or historic photographs, please share with others through this website.
email your photos
In addition to this main page for photos, there is a page for Events and People and one for building and area.
For additonal photos, there are two albums at Picasa.
(for August 2013 BBQ pictures, scroll down past the aerial photos and Holiday Dinner photos)
Allan Gardens, nearly a century ago
1920, photo recently on Vintage Toronto website
Holiday Dinner: December 8, 2013
Sixty-some people enjoyed great food from Absolutely Famished and seasonal conviviality. The Social Committee, as usual, did a great job organizing and producing. There were some charming outside guests and some welcome new residents, making a good mix of people. Here are photos of some of the diners.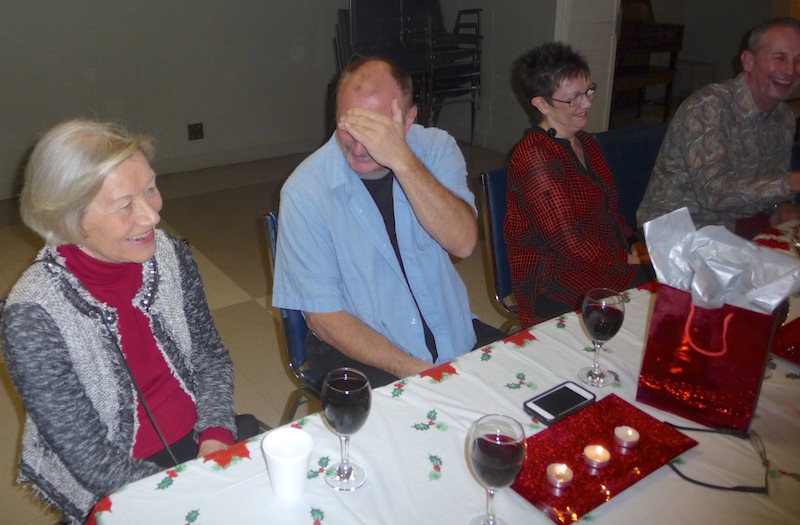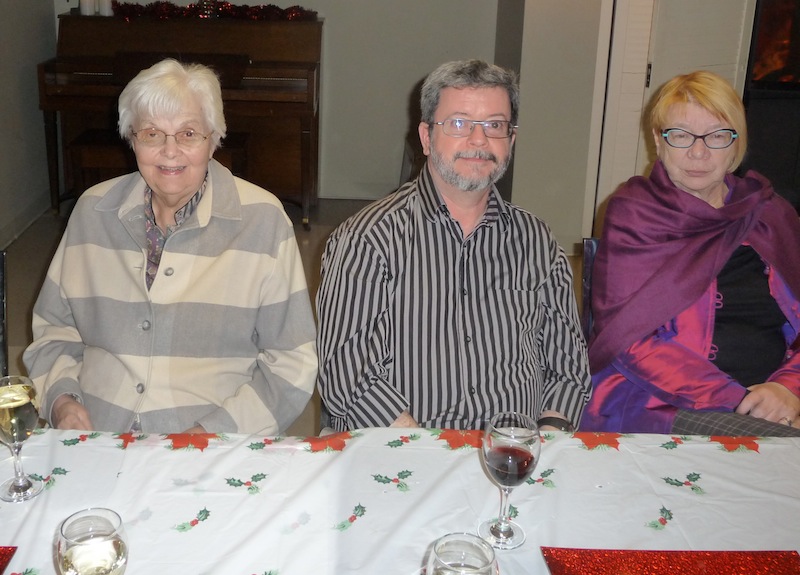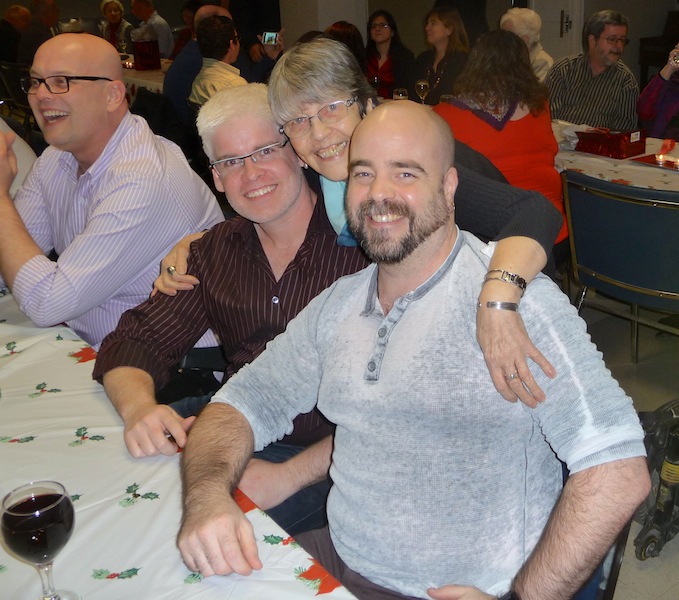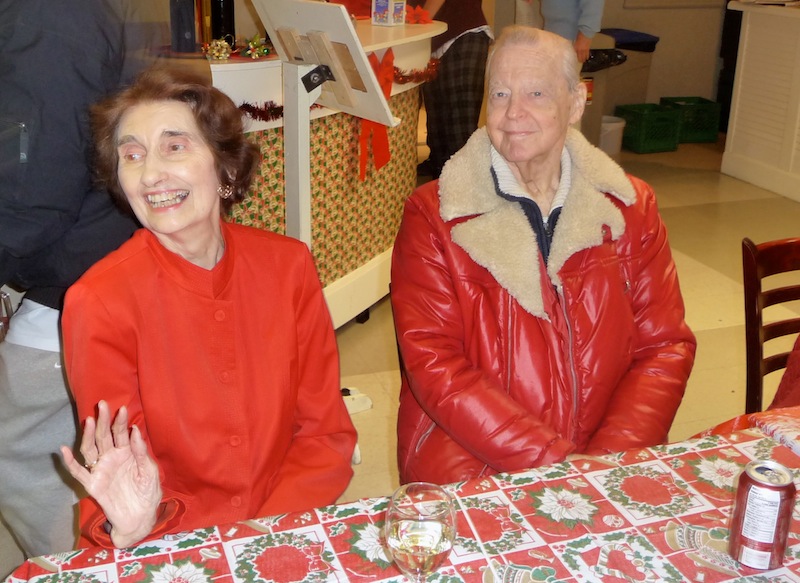 More Homewood!
Ever since the Verve at 120 Homewood came into being, our little, bucolic street has gone north. Here is a picture of our street and building from the "new" Homewood, north of Wellesley. Autumn 2013.
Hallowe'en 2013
Martha McGrath and Dave Campbell handed out candy to the aging children of 40 Homewood. Rahul kept things from getting out of order.
Historical picture, 1973, from Allan Gardens. Shows 40 Homewood and 140 Carlton (still under construction)
Aerial photos of 40 Homewood, Summer 2013, from resident Taras Karpiuk.
Annual BBQ, August 10, 2013:
inauguration of new BBQ grills, new planters, new tables
This photo is from Vintage Toronto and shows Carlton Street, looking east from Jarvis Street, in 1959.
Winter morning, January 8, 2013, by Don MacNair
Autumn sky, October 20, 2012, by Mark Watson
The 40th Anniversary Party ("40 Turns 40") occurred on September 22, 2012 with about 100 residents and friends in attendance.
The photos were taken by Claude Martel.
If you would like high resolution digital files which are suitable for printing, copy the ones you'd like and attach them to an email to homewoodweb@gmail.com
Old lobby (until April 2012) and New lobby (September 2012)
A view from beyond the CN Tower with an arrow showing The Famous Forty Homewood
Scroll, scroll, scroll
Historic picture (1973) showing 40 Homewood (and the rising 140 Carlton, next door) from Wood Street, just west of Church Street. Plus a current update.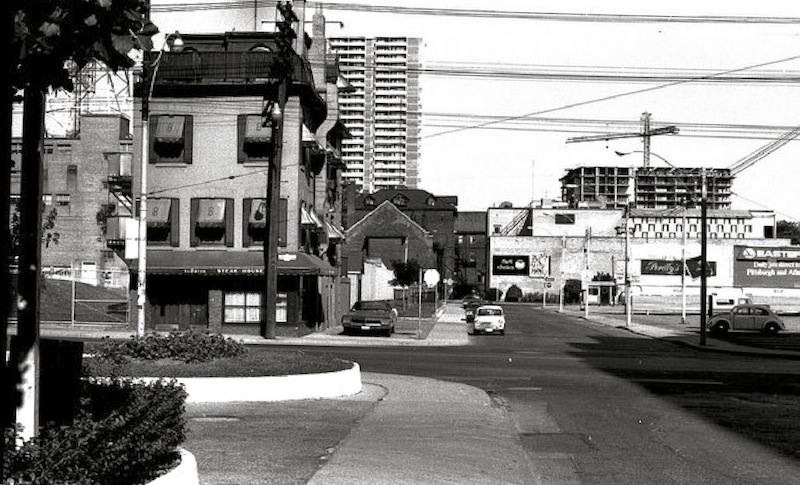 Front yard and gardens without a fence!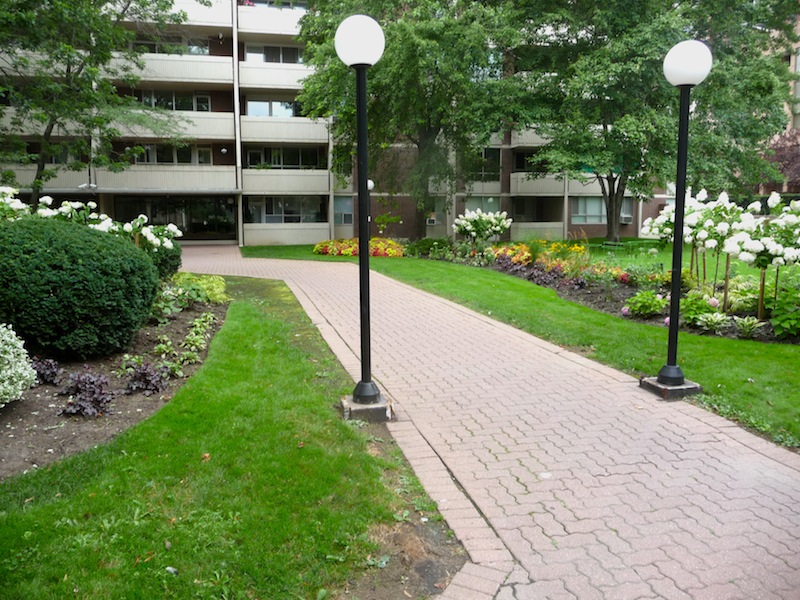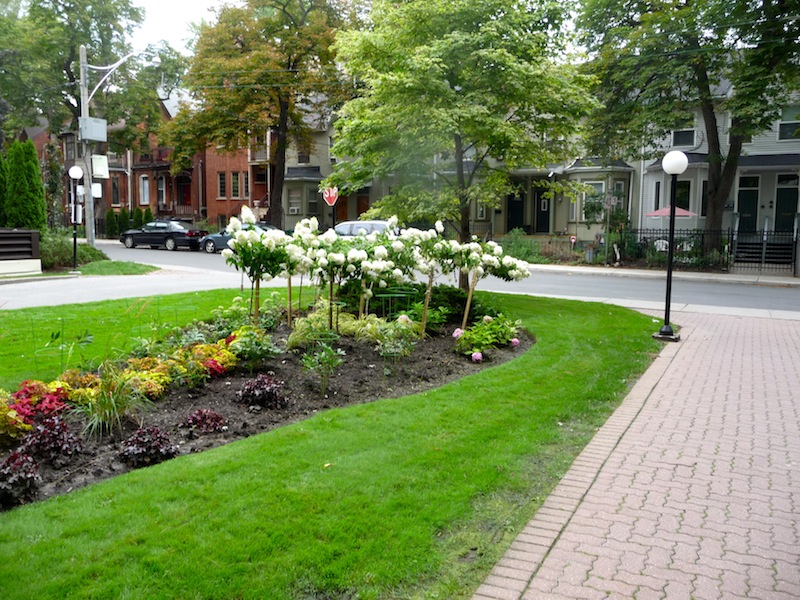 And what does your garden grow?
Early July at the front
40 Homewood from below by Mark Watson
The Yard Sale on July 14 was sunny and fun.
When the Blue Jays hit a home run, it might reach our building. Be alert!
A June 13 picture from 40 Homewood of Niagara Falls taken by Mark Watson. This is 42 miles (68 kilometres) away, as the crow flies.
June 28: back driveway and flowers
Saturday, May 5, the Big Moon was photographed by Mark Watson (click the picture for slightly larger view)

Spring 2012 was an "early" one. Here are some pictures from that season.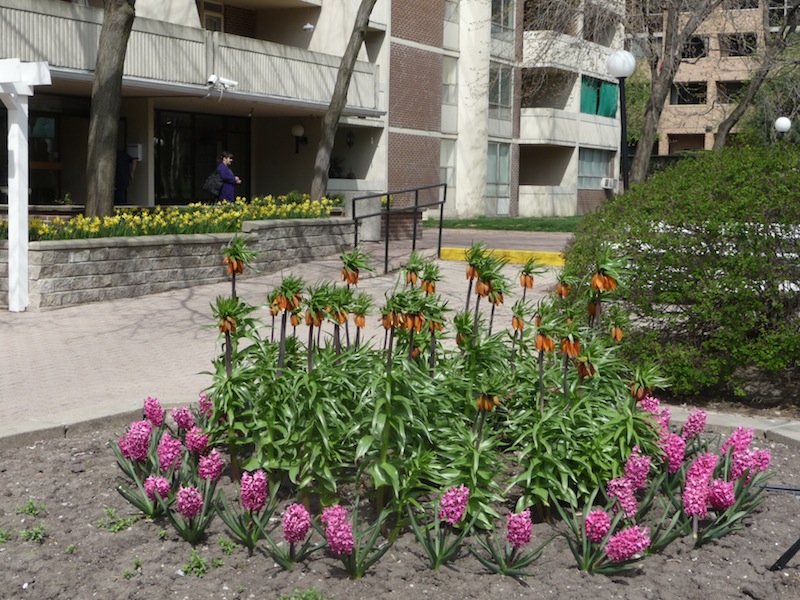 This red-tailed hawk was photographed by Mr. Kitzinger and posted on the Weather Network.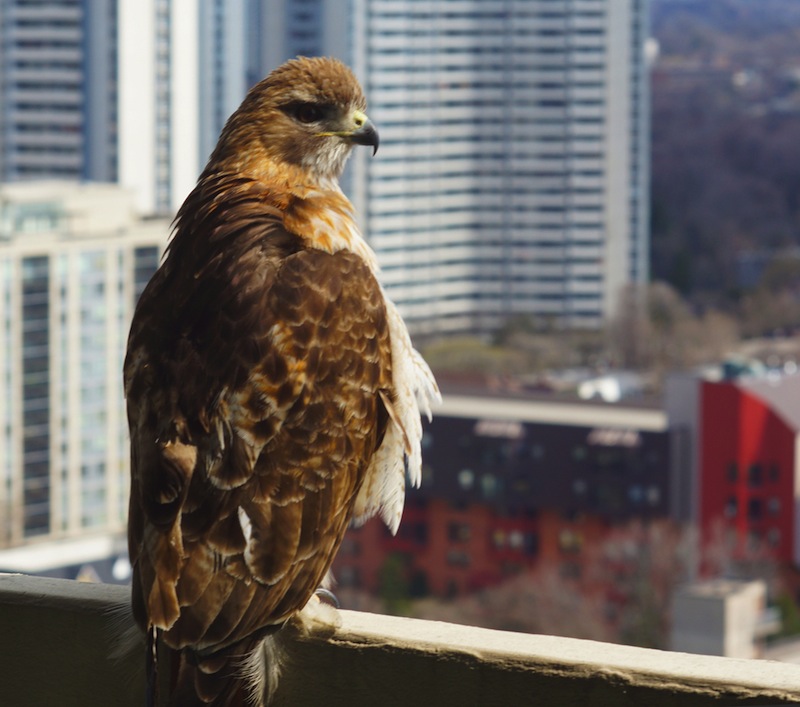 This photo is from the December 2011 Holiday Dinner. For more photos of Events and Parties, etc., see this page.
The following picture is from April 7, 2011. More pictures of the building and the grounds may be found on the building and area page.
The picture below is of a fire across Homewood in early 1997. See other pictures of the neighbourhood, some historic on the building and area page.