Our condo board has five directors, elected for two-year terms, alternating so that terms overlap. The board itself elects a president from among its members; it must either appoint or elect a secretary and it may appoint other officers who may be directors, also, but need not be. The board also establishes committees with specified mandates.
email Board
Board of Directors
A photo of the Board of Directors taken at the draft budget meeting November 29
President, Brian Brenie, elected for two-year term to 2019. Previous President of the board who has spent the past year teaching overseas.  He has served on several committees, past and present..
Vice-President and Director (Communications), Timothy Oakes, re-elected two-year term to 2019. Background in medicine, graduate of University of Western Ontario and Canadian Memorial Chiropractic College, finance volunteer at Metropolitan Community Church of Toronto.
Treasurer, Elvis Lalaj, re-elected two-year term to 2019. Elvis has an Accounting Degree from Ryerson University; Working as a supervisor for a financial institution.  He has previous experience as a director on a condominium board.
Secretary, Martha MacLachlan, serving two-year term to 2020.  An experienced communicator and an avid volunteer on committees both at 40 Homewood and other organizations.

Director, Manal Siddiqui, serving two-year term to 2020. Manal has extensive professional experience in public policy and operations and has previously served on the Board.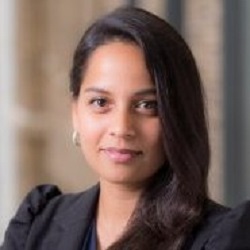 Committees of the Board
You will find the Terms of Reference (or mandate or mission or charter) of the committees through the links.
Green Committee (email) (Mission statement)
Brian Brenie (Board Liaison), Michael Csiki (Chair), Bill McGuire, Martha McGrath, Lisa Meyer, Lisa Ricciuti, Chris Perrin
Social Committee (email) (charter)
Martha MacLachlan (Chair and Board Liaison), Helen Knight, Felix Almeida, Tammy House, Kevin Kirk
Library Team (Terms of reference)
Mary Oakley, Christine Leask, Helen Knight, Martha MacLachlan
Special Projects Committee  (Terms of reference)
Craig Trask (Chair), Michael King,  John Goddard
Newsletter Committee (email) (Terms of reference)
Martha McGrath (Publisher), Timothy Oakes (Board Liaison)
Finance Committee
Elvis Lalaj (Board Liaison), Brian Brenie
Volunteers
Directors of the Board are volunteers. Committee members are volunteers. There are also volunteers who provide less formal or regular service, including helping with a particular event. The condo depends on volunteers and many functions could not be provided without them.
There is a Volunteer Code of Ethics and a Board Policy, approved 2014, to support it.