Cleaning staff
Eugene Alvarado and Perfecto  (Peter) Alea are our cleaners.  Eugene began working here in August 2006 on his birthday.  Peter started in March 2014. They are here daytime 8am until 5pm and also on weekends for 4 hour shifts on Saturday and Sunday to keep our building clean.
Security Personnel
Ragulan is on duty Monday to Friday from 4 p.m. until midnight.
Pauline is on duty Monday to Friday from midnight to 8 a.m..
Moazzem is on duty Friday and Saturday from midnight to noon.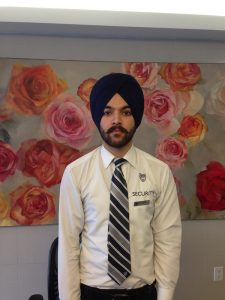 Tanveer is on duty Saturday and Sunday from noon to midnight..